TOEIC Text Completion Part 6
This package of TOEIC text completion exercises will help you increase your TOEIC test score. 20 TOEIC Part 6 Exercises
---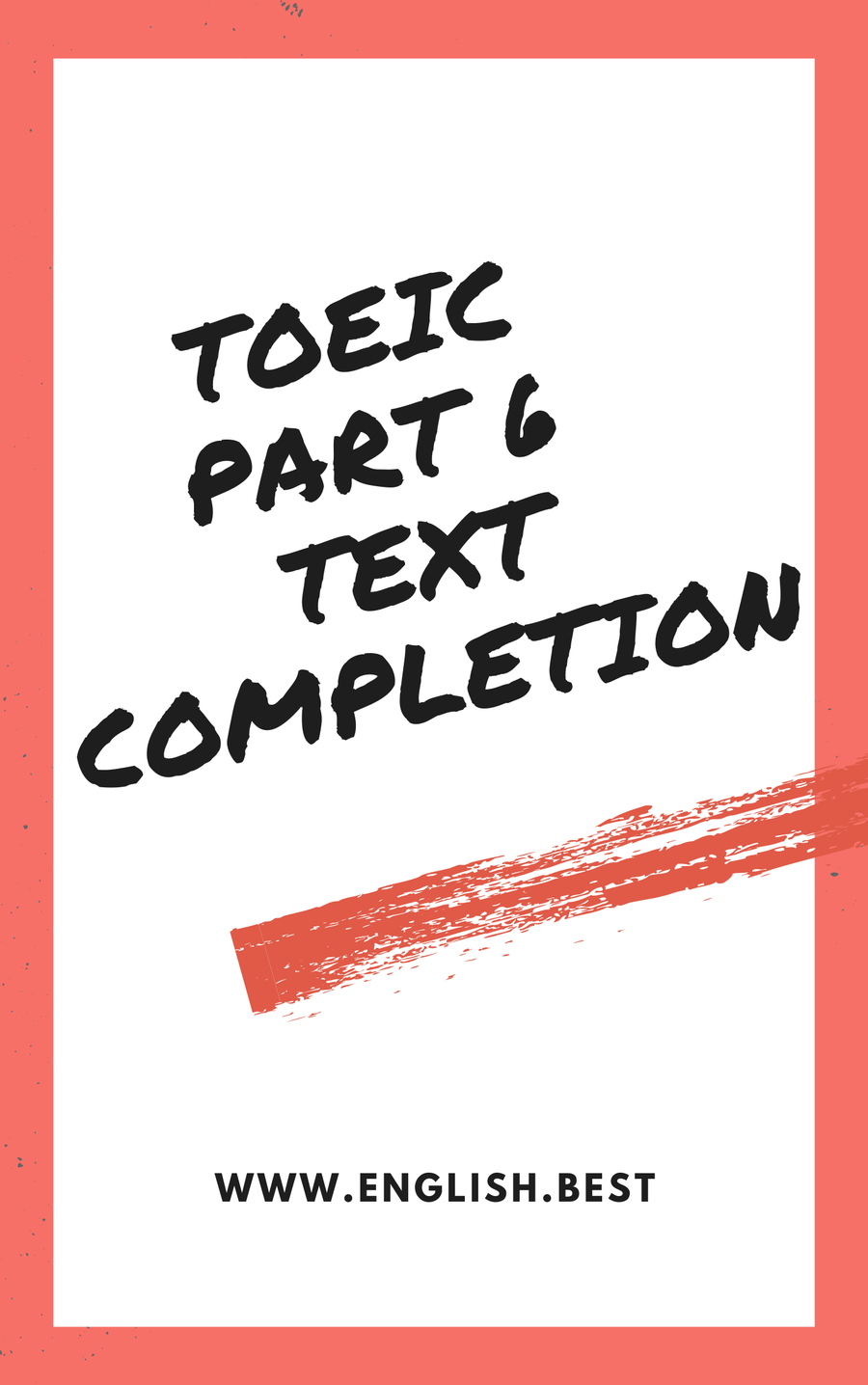 Searchable
Printable
Photocopiable
Samples to download for free
If you are preparing for the TOEIC test you need to have excellent text completion skills. That's why we have created this collection of text completion exercises for you. They are designed to improve your ability to quickly understand the gist of TOEIC reading texts so you can select the correct answer options to the questions related to each text.
As you know, in part 6 of the TOEIC test you need to read 3 different passages of varies types of texts such a letter, an advertisement, a contract, an invoice, etc. Each of these texts has 3 blanks (a blank is a missing word). Our exercises will help you get better at selecting the correct word to fill in each of the blanks.
Answer keys are included.