TOEIC Test 5 (PDF+MP3+Pictures)
Prepare for the TOEIC exam with this full-length TOEIC test.
---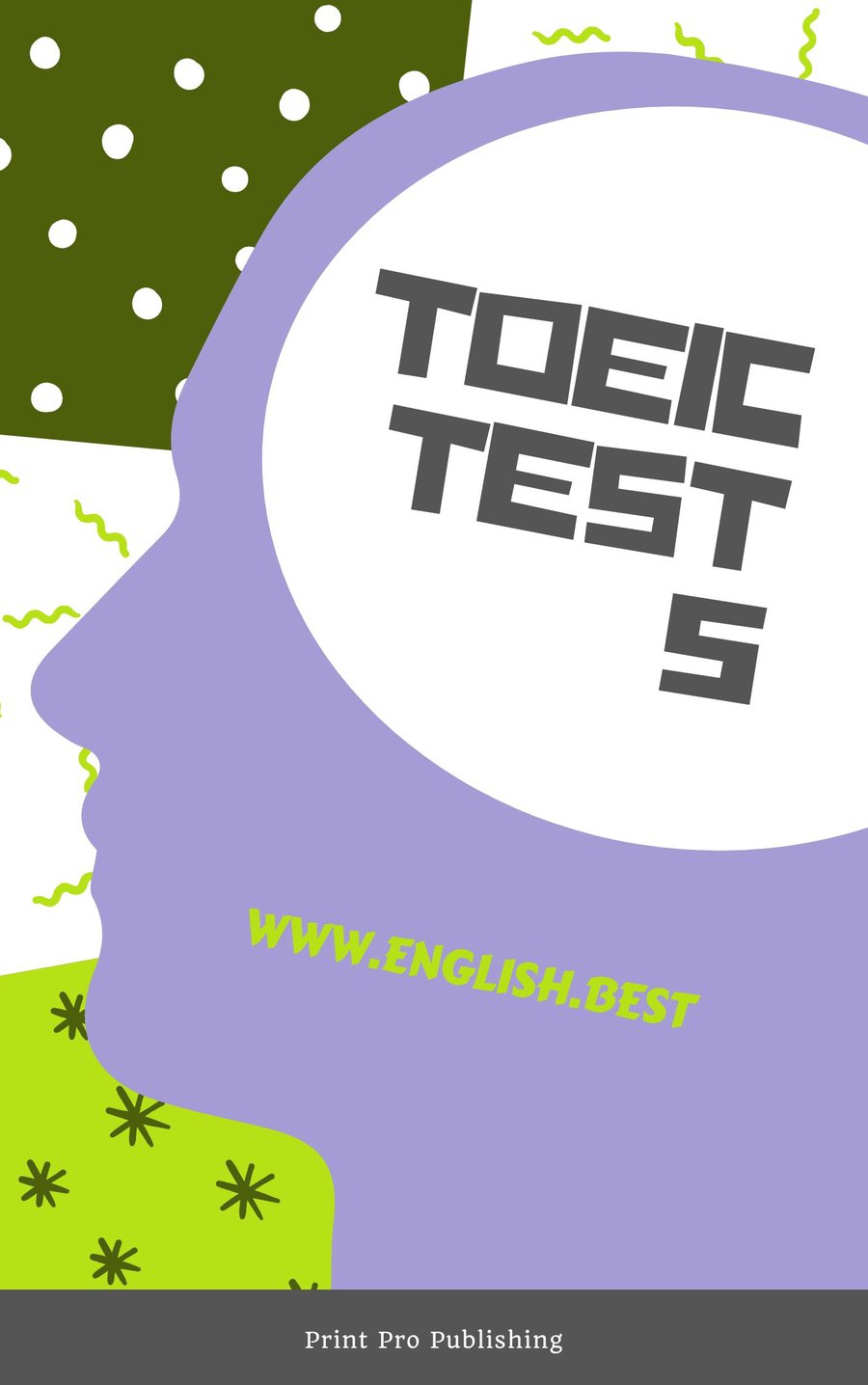 Searchable
Printable
Photocopiable
Samples to download for free
Included in this product:
A complete TOEIC test with 200 questions and answer key.
100 questions listening comprehension and
100 questions reading comprehension.
The test covers all 7 parts of the official TOEIC test:
Part 1: Photographs,
Part 2: Question-Responses,
Part 3: Conversations,
Part 4: Short Talks,
Part 5: Incomplete Sentences,
Part 6: Text Completion,
Part 7: Single Passages and Multiple Passages
The text is in PDF format and the audio files are in MP3.