TOEIC Reading Comprehension Exercises Part 7
A great variety of English reading comprehension tests that will help you increase your TOEIC test score. 245 TOEIC texts
---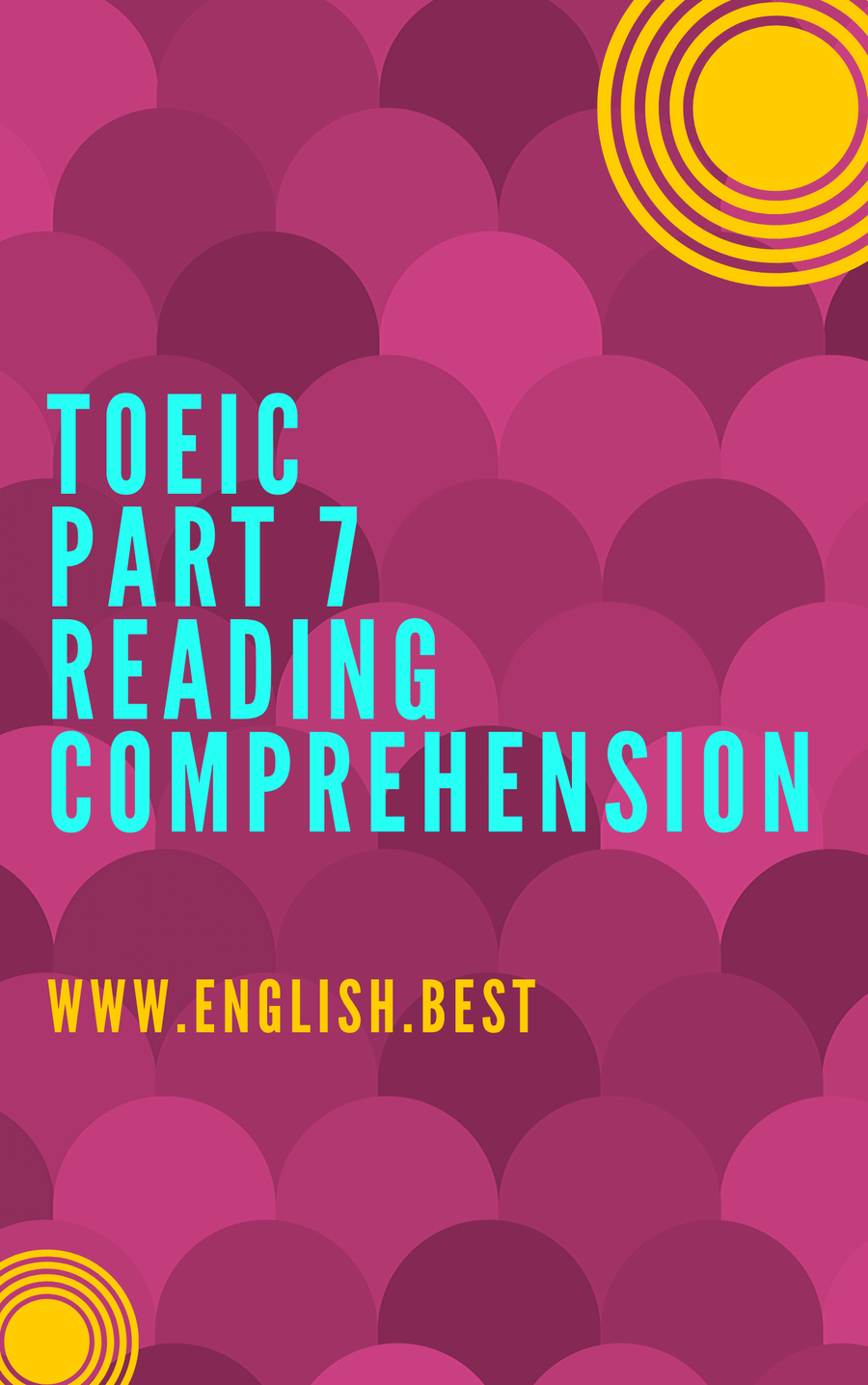 Searchable
Printable
Photocopiable
Samples to download for free
This product is for you if you:
are learning English as a second language

are teaching English as a foreign language

preparing to take a test or exam such as the TOEIC, TOEFL or IELTS

want to improve your reading comprehension

learn about new topics such as AI, automation, 5G, etc.

your level of English is between B1 and C1
How is this material different from other reading comprehension texts and test preparation books?
Each reading text features a real life topic so you learn useful information (Conventional English learning materials contain fictitious, boiler-plate texts and are therefore boring and not very meaningful)
Who created these materials?
We are a team of professional English teachers, writers, journalists, lawyers, IT specialists from a variety of countries such as the US, Canada, Australia, Ireland, South Africa, the UK, the EU and others who want to help learners like you improve their English language skills so you can make the best of your intellectual potential and live a happier life.
Download these reading comprehension tests now: For only $5.99 you will get instant access to a package of 245 reading comprehension tests with 3-4 questions each.
Answer keys are included.